It's time to breathe new life into your foodservice business.
Are you hungry for success yet your plate is too full?
Do you know what you want to achieve in your business but can't quite get the recipe right?
Do these issues sound familiar to you?
New or existing business

Struggling to survive or thrive

Need to rein in costs and improve efficiencies

Problems with staffing

Reputation suffering

Looking to scale

Aiming to win awards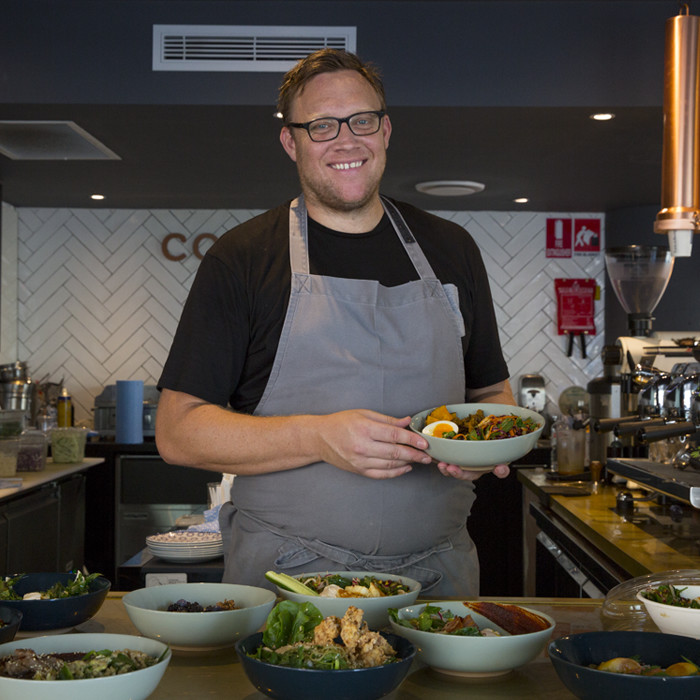 Tomislav Martinovic has worked in world-class kitchens, owned his own successful restaurant, been commissioned by big name food manufacturers to develop new products and has appeared on Masterchef Australia. And now, he offers his wealth of skills and experience to foodservice business owners. As Chef Consultant, he has the tools and instincts to help you reach your goals.
"Business owners in foodservice can burn out really quickly. In fact, a huge proportion of the potential to succeed is often lost in the day-to- day drudgery, the nuts and bolts mechanics that can drain enthusiasm and sap creativity. I've worked with new setups that were virtually destined to fail due to inexperience and the sheer exhaustion of getting the show on the road. I've turned around restaurants that used to have every table booked but ended up struggling to get bookings. Now they're thriving again.
I come in from an objective, realistic and honest standpoint and tell my clients the truth because it's the only way to move forward. Whatever they're looking to achieve – higher profits, better efficiencies, dazzling new menu, win awards – we work together to make it happen."
Tomislav has been there, done that in food and through blood, sweat and tears, has gained a deep pool of experience in restaurant kitchens in Australia and London.
Tomislav offers Chef Consultant services to clients across burger joints and cafes through to high end dining establishments.